It's here. We've launched.
We're happy to announce that our Kickstarter is live! Check it out by clicking below. We have exclusive early bird tiers in the campaign. Get them while they're hot! The support you give by pledging on Kickstarter will help us to launch the first dedicated upcycled food facility in BC. Be part of history! Be part of the circular economy!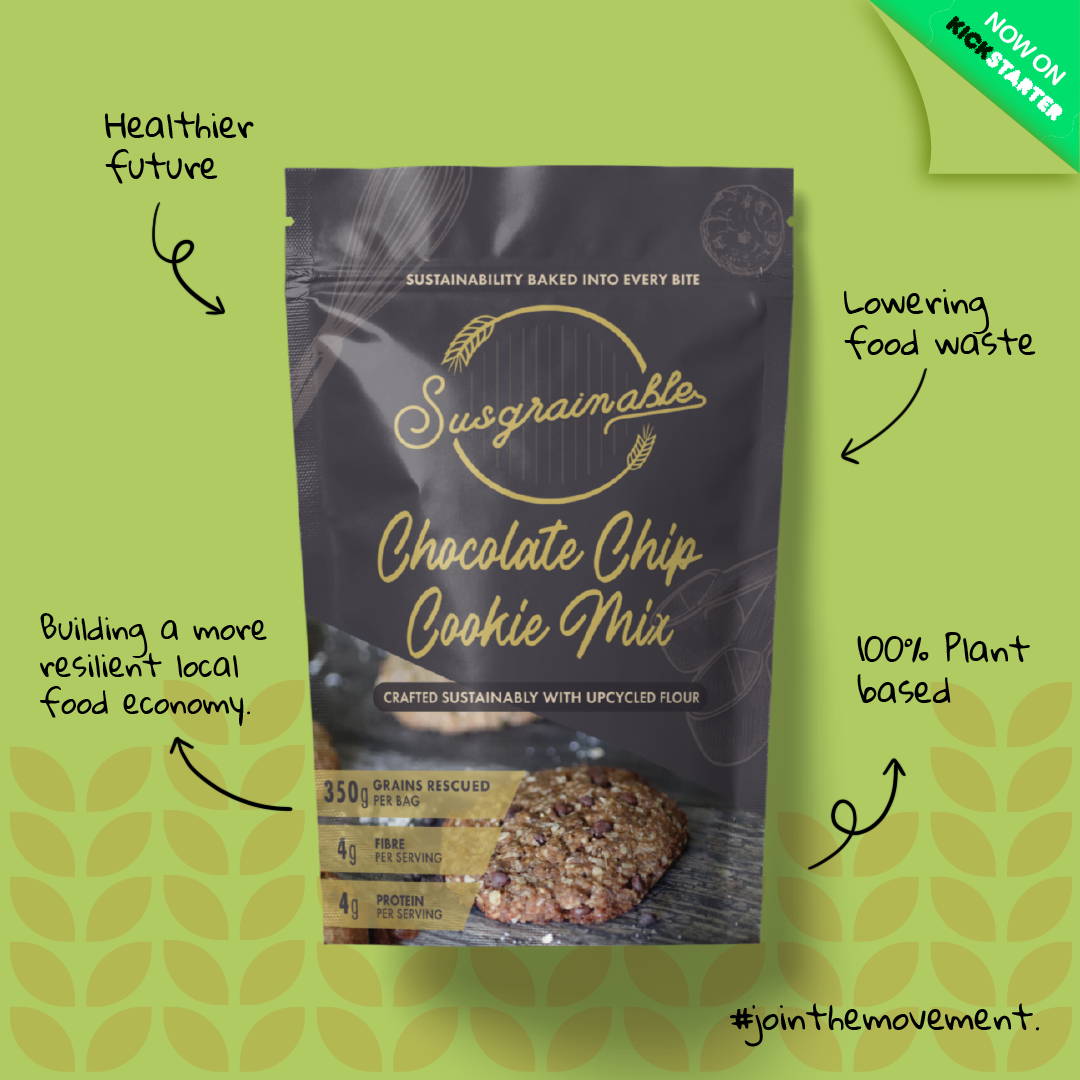 HEALTHIER FOR YOU
High in fibre & protein
LOCALLY MADE
Proudly made in Vancouver, BC
PLANET FORWARD
Every bite diverts valuable food waste
We've managed to make quite the impact so far ...
... 3000+ kg of spent grain upcycled, and counting.
Stay tuned for more announcements on this front.
Sign up for our newsletter, The Movement, to learn about products, deals, and company updates.
I love the whole idea behind this recycling waste from a brewery and baking really good food. The cookies are awesome and I can hardly wait to bake with the flour. And even though I am outside of their delivery area they still delivered.

Susgrainable cookies are the best!!!
Not only is Susgrainable good for the environment, the treats are totally addicting. The crew behind the magic is an awesome group of friends that have built this business from the ground up. They are constantly exploring ways to contribute to the community and are so passionate about what they're doing. Everyone should be passionate about what they're doing... I'm extra passionate about the vegan cookies ;)

Their cookies are amazingly delicious and healthy 😍 My family and colleagues can't get enough of them.
Susgrainable baked goods are a must-try!

I absolutely love the full line of amazing goodness that is Susgrainable.

This is feel good food all day long.

From bread to packaged ingredients, this company doesn't disappoint. They even have a blueberry square that is crazy good.

Susgrainable is also worth Googling as they are real leaders in upcycling traditionally wasted food/grains. They also have strong ties to local charities.

Susgrainable is a real value add for the lower mainland.